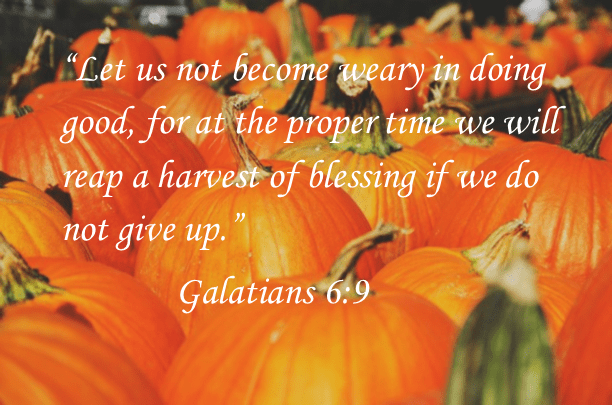 You only need one thing to produce pumpkins: seeds! Pumpkins require 110-140 frost-free days to develop into a patch to be enjoyed. Don't tamper with the process though. No peeking under the soil or delicate root hairs may be destroyed.
The basic rule? Handle the pumpkin as little as possible.
That means you have to wait…to guide the process along, taking heart in the promise of abundance. We must do the same. Don't be discouraged in your efforts to have an influence on those in your life, or perhaps attempts at personal growth. God promises a harvest of blessing if we don't give up!