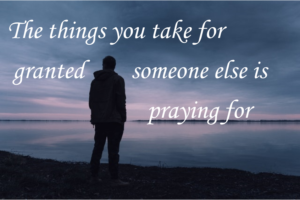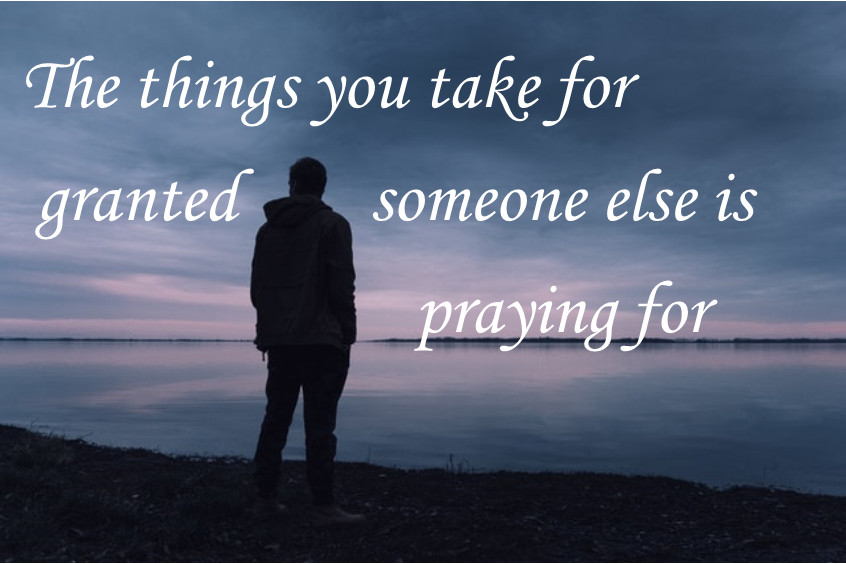 With flailing arms and unrestrained laughter, the six of us dashed through heavy rainfall and piled into our hotel shuttle bus, eager to get to our dinner destination. Last Fall, Hubby and I, along with some of our kids were enjoying a few days in Ann Arbor, Michigan to watch a football game.
Most of my clan shuffled to the back of the bus. I decided to plant myself behind the two women greeting me with wide smiles who were seated in the first row behind the driver.  As my family bantered back and forth the two women snickered in amusement. (It's not unusual for those around the Van Beck bunch to be somewhat entertained by our playful repartee.) The women soon joined in our laughter, adding their own two cents to our friendly, exuberant exchanges.
Of course, I began speaking to these women as if we were all close friends.
If I could read the minds of my husband and kids, I'd determine they were silently declaring, there she goes again! I could almost feel their eye rolls. Nonetheless I proceeded to chat . . . as women do. We talked about the weather, the top pick for restaurants in the area, where they were from. Finally, I asked a simple question.
"Where is the shuttle taking you now?"
"We're going to the hospital." The ladies shot a quick glance at each other.
"Oh." I stared forward with a blank expression on my face as I caught the shuttle driver make eye contact with me through the rear-view mirror. He obviously knew something I didn't.
I cleared my throat, preparing to ask my next question as I imagined my kids grimacing behind me.
"So, why are you heading to the hospital?" I leaned forward with genuine concern.
"Oh, we're going to visit my six-week old granddaughter," said one of the women.
Well that was good news, right? A new baby.
"Yes," the woman continued. "She just had her second heart surgery."
"That's terrible. I'm so sorry." My head flinched back.
Whaattt?
I collapsed back in my seat as silence fell among the shuttle. Looking out my window the pelting rain against glass seemed to match my heartbeat. Turning, I leaned forward again and with a soft voice uttered the question on everyone's mind.
"What happened?"
The women openly told me, well everyone on the bus, all about the baby's diagnosis. She was born with a ventricular-something-something. I couldn't pronounce it, let alone remember it, but it had to do with her tiny heart. A condition that was detected during the mommy's pregnancy, the family knew ahead of time "Baby Abigail" would require a series of surgeries, two of which would occur immediately after childbirth.
All ears on the bus were tuned in as the grandmother and her best friend continued to openly share details of the intricate surgeries and how Abigail was doing. So far, so good. Of course, we all got to see photos of the little cutie-pie too. Not only was I humbled by the transparency of these ladies, but also by how they determined to remain positive amid their family's dark circumstances.
We dropped the ladies off at the hospital and wished them well. Settling back into my seat, I stared out the window, stunned as we quietly rode to the restaurant.
My mind suddenly filled with images of people in my life I hold dear, and a multitude of things I was thankful for. Then, questions ensued. Do those I cherish know how I feel? Do I simply exist and endure others, or do I actively cultivate and nurture my relationships? Do I exude a state of entitlement or do I practice intentional gratitude for my many blessings? Because truly, the people in my life and the good fortunes I am afforded can be taken away from me in an instant . . . in a heartbeat.
I was humbled. I am humbled.
After careful inventory, I vowed to never forget to remember the following:
Don't ever assume what you have or who you have in your life will always be there.

Tell people how you feel about them now. Just because someone has appeared in your life doesn't mean they will stay there, and regret is a tough pill to swallow.

Pursue a state of gratefulness. In the end, we often find we don't need more of what we already have. "Never let the things you want make you forget the things you have." – Anonymous
Notice. Appreciate. Respect. How you treat others is a direct reflection of you.
Humbly acknowledge your blessings. "The things you take for granted someone else is praying for." — Anonymous
How about you. Will you join me in never forgetting to remember?