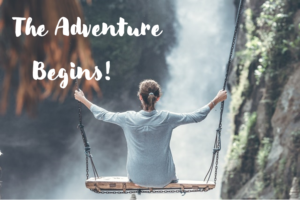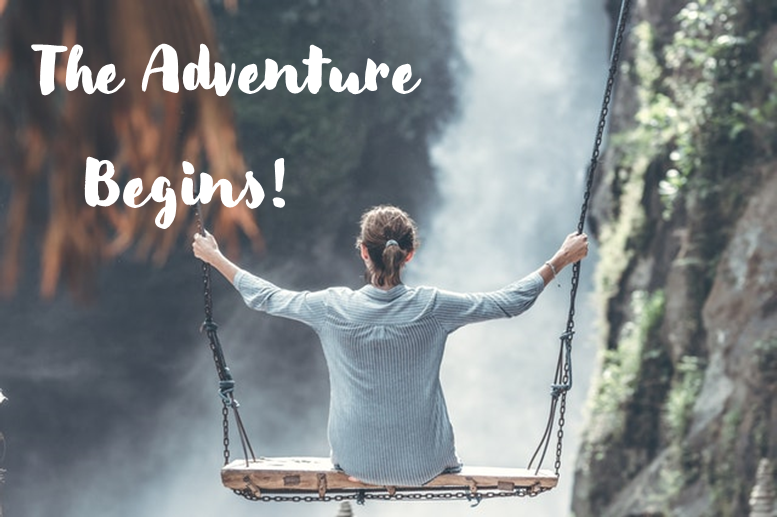 "Keep your eyes on what's in front of you, not on what's behind you!", I'd scream.
Ahhhhh, famous last words spoken with firm guidance from the archives of driver education mantras. I well remember uttering this phrase (repeatedly) to my kids as they began learning how to operate a motor vehicle. Of course, we all know what happens when you focus on the rear-view mirror for too long . . . you risk not being able to see dips, curves, or any kind of warning sign that might help you navigate your terrain more effectively.
In addition to not being able to detect some of the obstacles in your path, "rear-view mirror focus" can sometimes cause you to completely miss some pretty amazing scenery along the way too. I never understood why the  young drivers in my family seemed more concerned about what was behind them rather than what lay ahead of them.
Thinking back on those days when I sat in the front passenger seat feigning a supportive smile while silently praying I'd make it home alive, I smile and snort a chuckle. But then, a sharp twinge of pain stings my chest.
Haven't I too often lived my own life this very way?
How often I've lived my days dwelling on what's already behind me and, well, "staying there" for a while. My hair stylist spit out a funny phrase one day that gave me pause; he said:
"If you're going through hell, don't stop to take pictures." (Forgive the language)
Reflecting most recently on the numerous, relentless "curve balls" that have shown their face throughout the year 2020, already spilling into 2021, perhaps you too may share the burning question on my mind.
Where do I go from here?
Clearly, nothing in life will change simply by flipping a piece of paper to a new year on the calendar. Rather, how we approach, process, focus, and trust may help determine how we embrace the adventures of our journey.
Whether we like it or not, life is one big, ongoing adventure. Merriam-Webster describes "adventure" this way, as a noun:
"1. An undertaking usually involving danger and unknown risks, 2. The encountering of risks, 3. An exciting or remarkable experience."
Hands down, not all adventures are good ones.
Some events will let you down. Certain paths will be difficult and painful. You will be disappointed by people and by your circumstances. You MAY even be disappointed by your country! (Sorry, that last comment just jumped in there.) Nonetheless, it's all still an adventure; an integral part of the journey.
Additionally, mixed in with the "tough stuff", you may also be periodically touched by greatness, empowered by spells of courage, blessed by the actions of others, and humbly moved to tears by simple, profound moments. All, still, part of the journey . . .  part of your journey.
More than anything, I hope . . . no, I plan to storm into 2021 with "future-focus" instead of "rear-view mirror" focus, embracing each good, bad, ugly and wonderful adventure as it comes.
Instead of relentless uncertainty, I choose relentless surety.
Instead of fear, I choose faith.
By faith, I trust, and know that God will have my back with every step of my journey.
Deuteronomy 31:8
"The Lord Himself goes before you and will be with you; He will never leave you nor forsake you. Do not be afraid; do not be discouraged."
Merriam-Webster also describes adventure an additional way, as a verb:
"1. To expose to danger or loss, 2. To venture upon, 3. To proceed, despite risk, 4. To take the risk"
The next adventure of our journey, beginning in 2021, has begun.
I wanna proceed, faithfully, despite risk.
How about you?